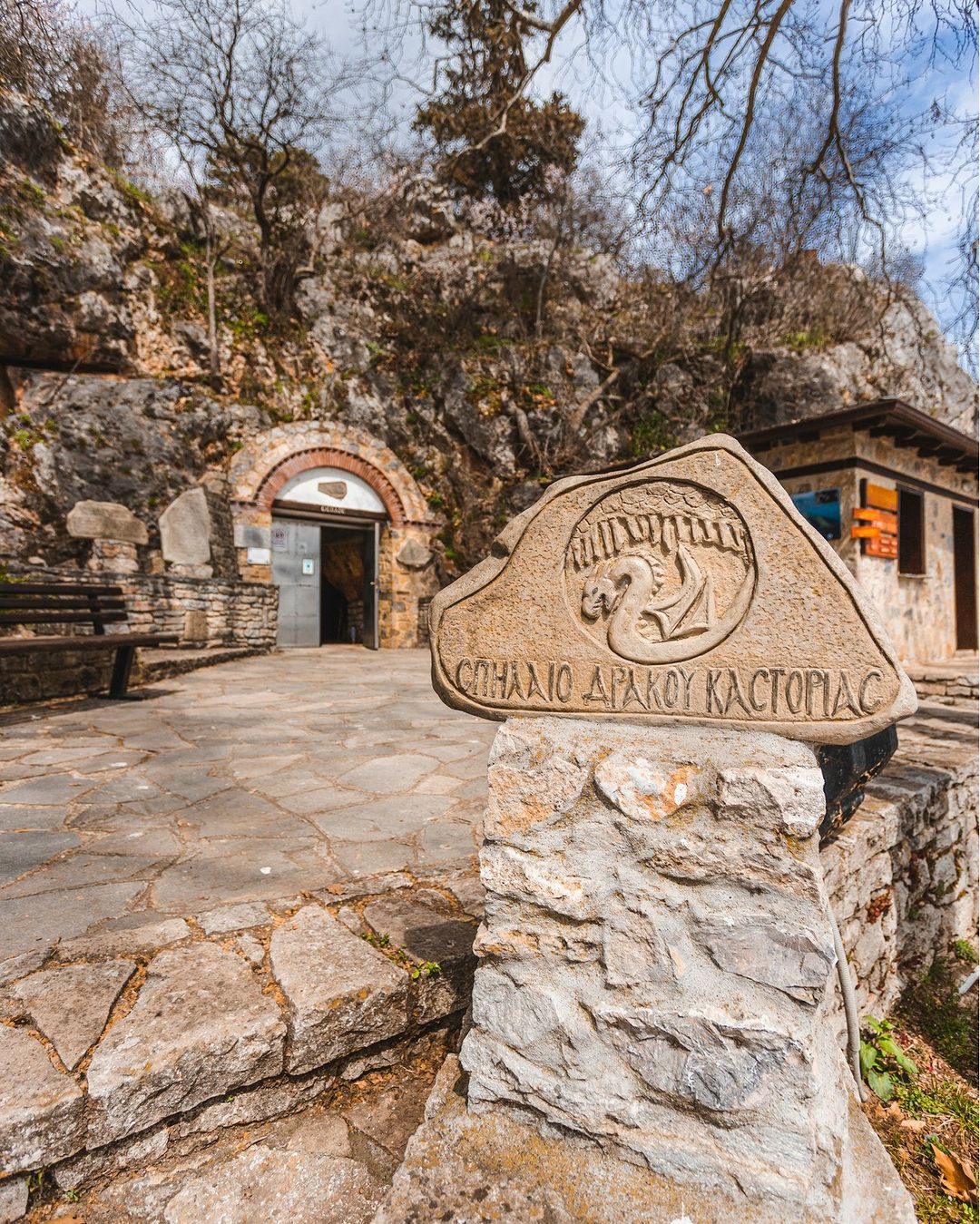 🐉 Once upon a time there was a dragon guarding a treasure inside a cave. This Cave was located in and this specific legend was the reason why it was named the "Cave of the Dragon".
💎 (Of course, no dragon was ever found, but the cave on its own, is definitely a real gem! )
This one-of-a-kind natural treasure may be seen in Kastoria, approximately 20 meters from Lake Orestiada. It was only found in the 1940s, just as the lakefront route was being planned.
Visitors are greeted by beautiful stalactites and stalagmites throughout the 300-meter-long walking tour of the cave. There are 5 passages, 7 underground lakes, and 10 halls altogether in the cave.
🐲 Dragon's cave is among the most impressive ones in Europe.
Opening hours:
April-October: 10.00-18.00 / November-March: 09.00-17.00
Opening days:
Tuesday – Sunday
Estimated tour duration: 25-30 minutes
Tour: Option of headphones in different languages
Ticket: 6 euros
Website: Dragon's Cave
Telephone: +30 24670 22292
_