Hightlight
Parking

People with disabilities

Recreation
The acritical and historic Kleissoura or old Vlachoklisoura is built amphitheatrically on the mountain Mouriki. It was founded around the 15th century and its name means a narrow passage in a difficult place (Latin: clausura).  Originally a farming settlement, it later became an important centre of transit trade in the West Macedonian area with important trading houses in the southern Balkan and Central European communities. In the late 19th and early 20th century its population reached 6,000 inhabitants.
As a consequence of its economic boom, its intellectual development and the emergence of numerous scholars and scientists from its famous educational establishments (Urban School, Greek School/Semigymnasium, Allodidactic and Parthenagogue).
Kleissoura marked the history of Hellenism with its participation in all national struggles. On April 5, 1944, it suffered the greatest blow with the massacre of 280 women and children and it's burning by the SS in retaliation for the murder of three German motorcyclists by the guerrillas of the E.A.M.-E.L.A.S. For its sacrifices the Greek state honoured the village of Kleissoura with the War Cross of the First Class.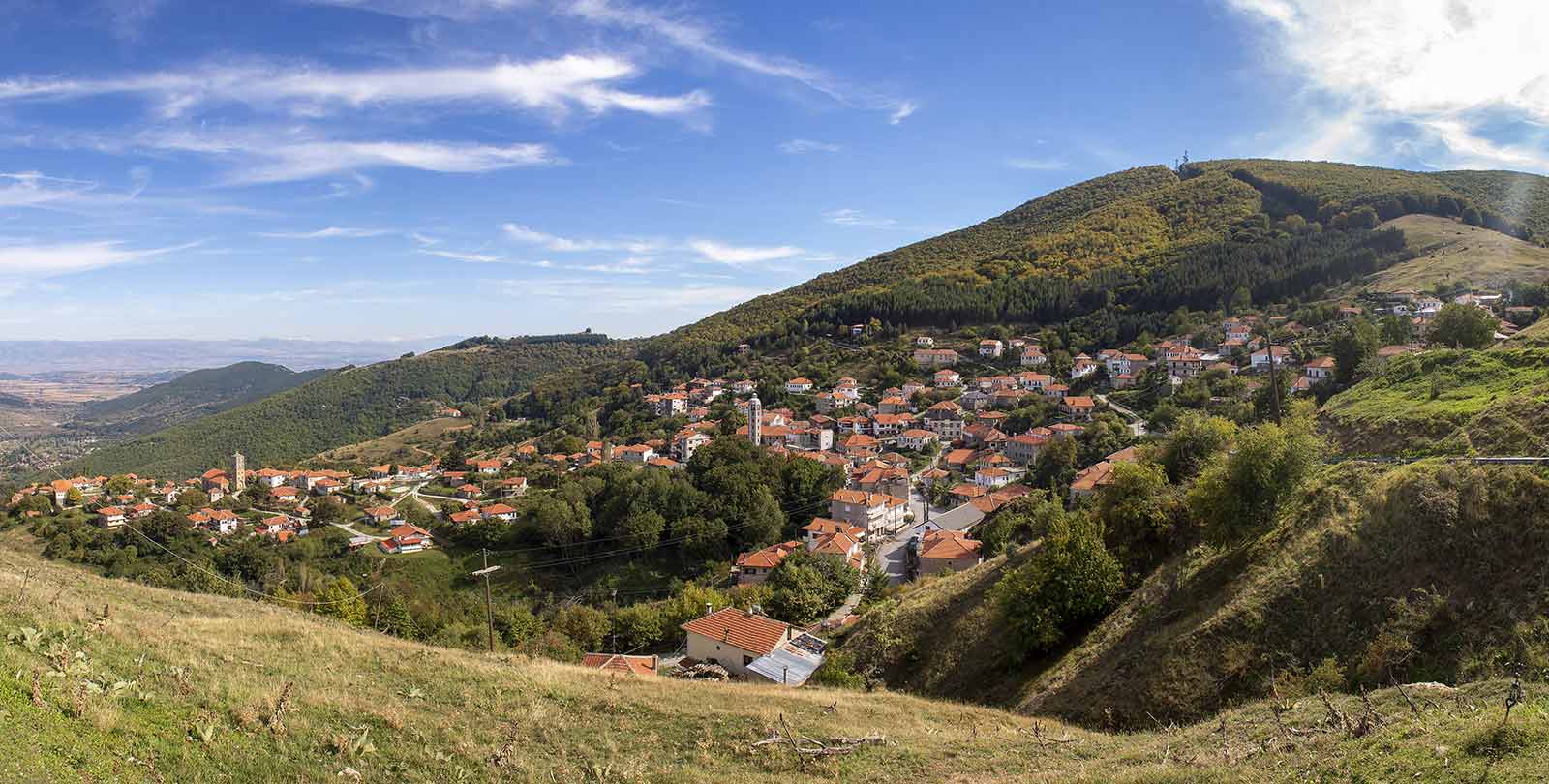 In Kleissoura it is worth visiting:
The memorial of the Holocaust of Kleissoura by the German occupation forces.
The Church of Agios Dimitrios, which was renovated in 1846 and has an imposing wooden carved iconostasis from 1819.
The Kleissoura Artifact Museum, a small ecclesiastical museum that hoards rare portable icons, valuable printed books, exceptional examples of gold knitting, admirable works of ecclesiastical silversmithing and elaborate woodcarvings, as well as an important collection of 19th century painted banners.
The Ethnological – Folklore Museum, which hosts a wide variety of exhibits, samples of its great history, prosperity and culture.
The picturesque chapels scattered in the surrounding forest and the enchanting country sites, which are ideal for nature tours.
The Monastery of the Nativity of the Virgin Mary, which was founded in the 15th century and renovated in the early 18th century by the Kleissourian Father Isaias Pistas and where Saint Sophia the Pontian practiced her early ascetism.
Throughout the year they can watch and participate in various customary events, such as the "argoutsiaria" (traditional New Year's carnival) on January 1st, the Galiata (vineyard) on June 23rd, the Tranos Dance and the Valma cattle game on August 16th, etc.
Dr. Nikolaso Siokis